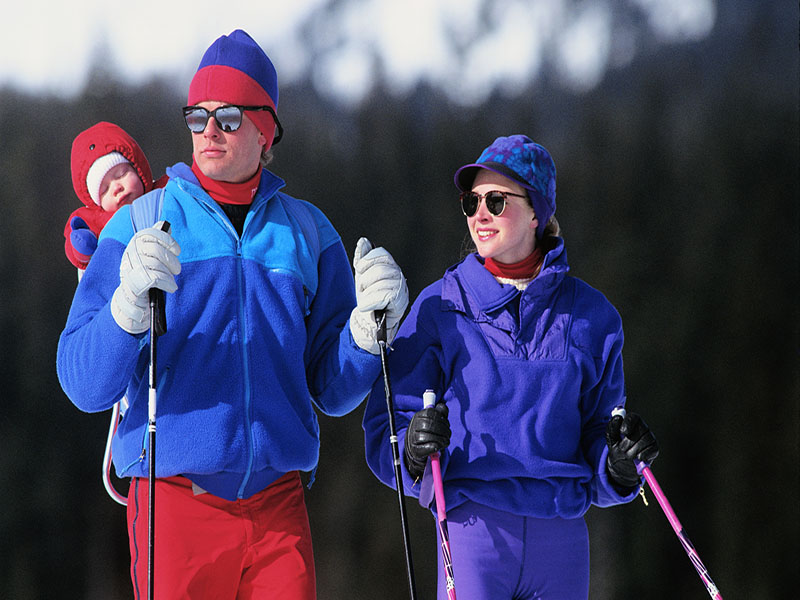 Cross-country skiing may be good for your brain, a new study suggests.
Previous research found that participants of the Vasaloppet, a popular long-distance, cross-country skiing race in Sweden, have a lower risk of heart attack, but potential brain benefits have been unclear.
This new research compared the brain health of about 200,000 who took part in the Vasaloppet between 1989 and 2010 and a control group from the general population.
Compared with the control group, 50% fewer skiers developed vascular dementia over two decades, the study found. (Vascular dementia is caused by a series of small strokes.)
However, the skiers' risk of Alzheimer's disease was not lower - a finding that contradicts other studies showing that physical activity may modify Alzheimer's risk.
Researchers said 233 skiers developed dementia, including 40 with vascular dementia and 86 with Alzheimer's. In the general population, 319 developed dementia, including 72 with vascular dementia and 95 with Alzheimer's.
"As brain researchers, we have had the unique opportunity to analyze an exceptionally large group of very physically active people over two decades, and we have unraveled some interesting results," said research team leader Tomas Deierborg, an associate professor in the Department of Experimental Medical Science at Lund University, in Sweden.
In a university news release, neurology professor Oskar Hansson said the results indicate that while physical activity does not affect the processes that cause Alzheimer's, it does reduce the risk of vascular damage to the brain and body.
Researchers also found that compared to the general population, skiers had half the risk of depression.
Skiers also had a lower risk of Parkinson's disease over the two-decade follow-up (119 cases compared to 164 in the general population), but the difference appeared to diminish over time.
"The mechanisms behind this still need to be investigated," said study author Tomas Olsson, a doctoral student at Lund. "But it seems that those who are physically active have a 'motor reserve' that postpones the onset of the disease. If a person trains a lot it may be possible to maintain mobility for longer, despite the pathological changes in the brain."
The findings were published recently in the journal
Alzheimer's Research & Therapy
.
Source: Lund University, news release, Nov. 26, 2019.