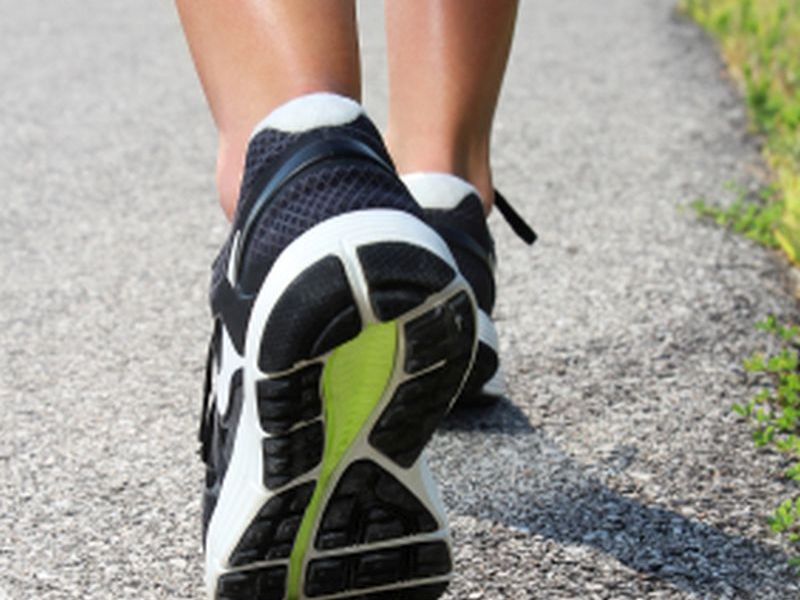 Latest Exercise & Fitness News
If you've made a financial commitment to athletic shoes, no doubt you want your money's worth. But it's important to replace them when you see specific signs of wear. Doing so will help prevent injury and allow you to work out at peak performance.
According to the American Academy of Podiatric Sports Medicine, there are four main shoe components that can break down or wear out. When any of the following signs of wear occur, it's time to replace the shoes:
The tough outer sole on the bottom of the shoe has worn through to the midsole or is worn down more on one side than the other.
The midsole, the layer between the outer sole and the upper, has worn out and no longer provides cushioning and stability. You might see creasing or unevenness when you look at this area at eye level on a flat surface.
The heel counter - a stiff piece of material at the back of the shoe above the midsole - feels flexible when pressed side to side or leans to one side. This means that it probably won't provide essential foot and ankle support.
You see signs of wear along the shank. That's the area between the front of the sole and the heel. Check it and all parts of your shoes after every workout.
Surprising as it might sound, athletic shoes can decay just sitting in your closet. Some of the materials typically used to make them can simply dry out in some environments.
Even without obvious signs of wear or decay, experts suggest you should replace your shoes after 300 to 500 miles of running or walking or after 45 to 60 hours of high-intensity exercise. At a minimum, treat yourself to a new pair at least once a year.