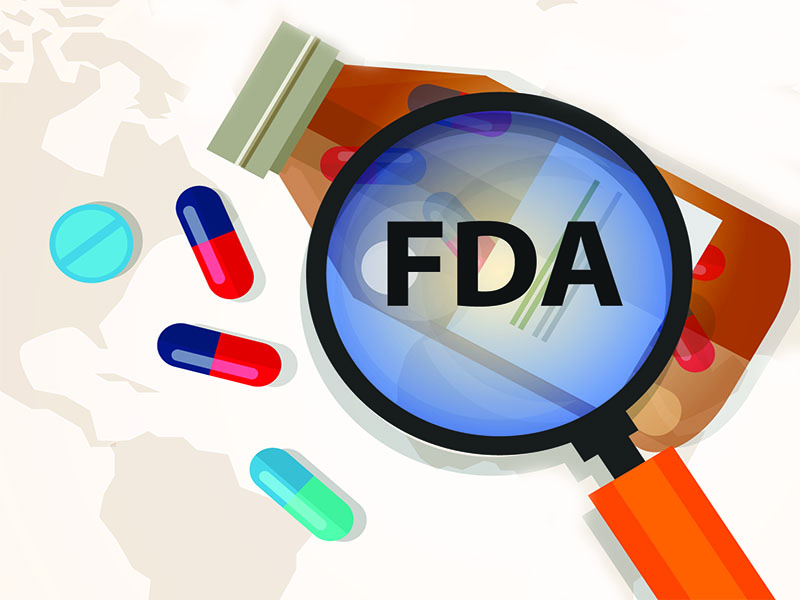 XCOPRI (cenobamate) has received approval for the treatment of partial-onset seizures in adults, the U.S. Food and Drug Administration announced last week.
Following a titration period, the recommended maintenance dose of XCOPRI is 200 mg by mouth daily, but some patients may need an additional titration to the maximum recommended dose of 400 mg daily based on their individual clinical response and tolerance, the FDA noted.
Approval of XCOPRI was based on data from two randomized, double-blind, placebo-controlled studies involving 655 patients. Patients had partial-onset seizures with or without secondary generalization for an average of about 24 years. Median seizure frequency was 8.5 seizures per 28 days during an eight-week baseline period. In Study 013, patients underwent a six-week titration phase followed by a six-week maintenance phase; in Study 017, patients underwent a six-week titration phase followed by a 12-week maintenance phase.
The percent of seizures per 28 days reduced with 100-, 200-, and 400-mg doses of XCOPRI compared with placebo. During the maintenance phase of study 013, 28 percent of patients receiving XCOPRI had zero seizures versus 9 percent of patients assigned to placebo. In Study 017, during the maintenance phase, 4, 11, and 21 percent of patients in the groups receiving 100, 200, and 400 mg of XCOPRI per day, respectively, had zero seizures compared with 1 percent of patients taking placebo.
The most commonly reported side effects of XCOPRI were somnolence, dizziness, fatigue, diplopia, and headaches. When XCOPRI was titrated rapidly, some patients in the clinical trials experienced Drug Reaction with Eosinophilia and Systemic Symptoms (DRESS), or multiorgan hypersensitivity, and one patient died. In an open-label safety study of 1,339 epilepsy patients, there were no cases of DRESS when XCOPRI was started at 12.5 mg per day and adjusted every two weeks.
However, the FDA noted that this finding does not show the risk for DRESS is prevented by slower titration. A greater percentage of patients taking XCOPRI also had a shortening of the QT interval of more than 20 milliseconds compared with placebo. The FDA notes that XCOPRI should not be used in patients with hypersensitivity to cenobamate or any of the inactive ingredients in XCOPRI. XCOPRI is also contraindicated in patients with familial short QT syndrome.
Approval was granted to SK Life Science. XCOPRI is expected to be available in the United States in 2020.