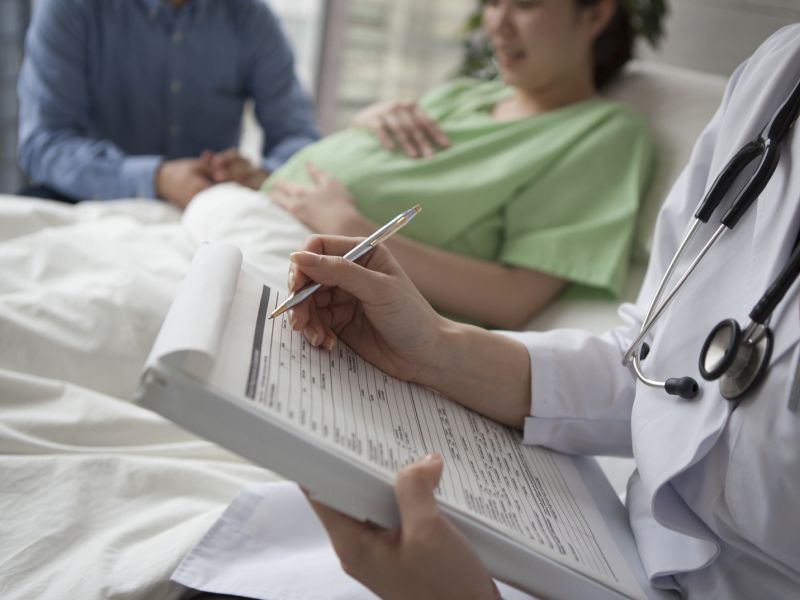 Once a woman gives birth by cesarean section, attempting a vaginal delivery is far riskier for mother and baby alike, a new study finds.
Researchers at the University of Oxford collected data on more than 70,000 births in Scotland between 2002 and 2015. Among women who attempted a vaginal delivery after a previous C-section, 28% had to have an emergency cesarean, they reported.
Attempting vaginal delivery was associated with an added risk of uterine rupture, blood transfusion, body-wide infection and injury from surgery.
The risks for the infant included stillbirth, admission to a neonatal unit and resuscitation using drugs or intubation.
For mothers, the absolute risk of any of these complications, however, was low - 2% in those attempting a vaginal birth and 1% of those having a C-section.
Babies suffered one or more complications in 8% of attempted vaginal births and 6% of subsequent C-sections, the study found.
Kathryn Fitzpatrick, an epidemiologist at Oxford's Nuffield Department of Population Health, led the study, which was published online Sept. 24 in the journal
PLOS Medicine.
"Our findings can be used to counsel and manage women with previous cesarean section and should be considered alongside existing evidence on the increased risk of serious maternal morbidity in subsequent pregnancies associated with elective repeat cesarean section," she said in journal news release.