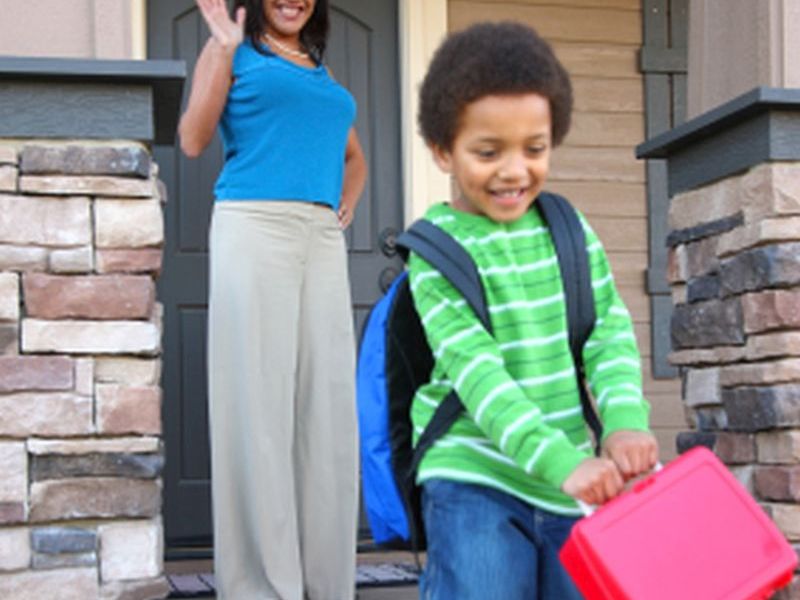 Planning for your children's return to school this fall should include thinking about how to pack healthy lunches that they'll enjoy.
Try to include children in the process of creating their lunches, including buying food and packing (or helping pack) their lunches. This lets them make their own choices and helps them learn about nutrition, according to Manisha Vaidya, a clinical dietitian at the University of Alabama at Birmingham.
Many grocery stores offer a variety of ready-to-pack cut fruits and veggies, as well as dried fruits and unsalted nuts, pre-portioned cheese and single-serve yogurts, hummus and cracker cups, and tuna and chicken pouches. Direct your children to these fruit, veggie, grain and protein products for their lunch shopping and menu planning.
A good-quality lunch box, water bottle, thermal beverage container, some cool packs and some reusable containers will help lunches stay cool and fresh, increasing the chances that children will eat more of their lunches, according to a university news release.
Ensure food safety. Put an ice pack in your child's lunch box if they're having yogurt/deli sandwich/fresh vegetables, or fruits. Teach children about hand sanitation and safe food handling and storage.
Create a reward plan with your child for finishing school lunches and choosing healthy snacks. It can be something such as a trip to the bookstore, a play day at the park with a friend, or a visit to the frozen yogurt shop on the weekend.
Make school lunches fun. After sandwiches are made, let your child use cookie cutters to create fun, bite-size portions. Fruits and vegetables are also more appealing to children when they're in fun shapes and bite-size portions.
On random days, surprise your children with items such as a cheerful note, comic strip, or fortune cookie in their lunch box. Or on the last day of each month, put a small prize from the dollar store in their lunch box.