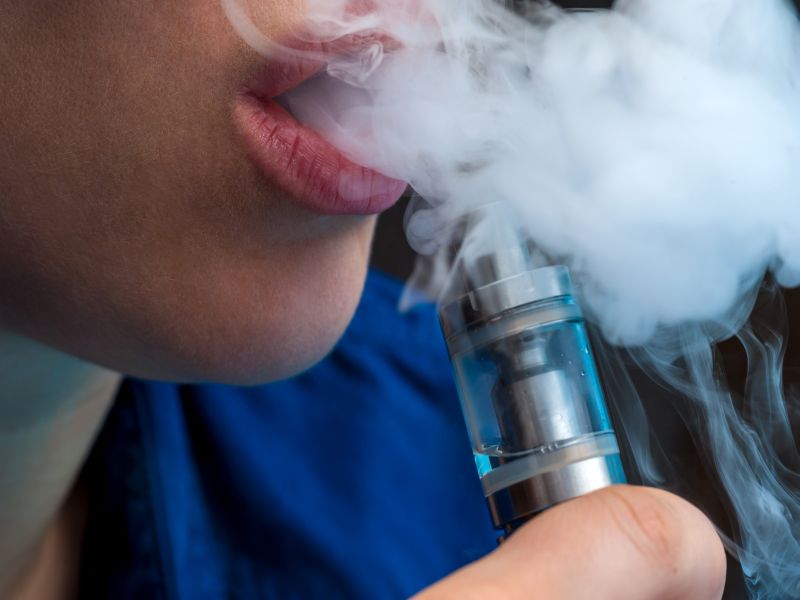 The number of Americans stricken with a severe lung illness tied to vaping has now reached 2,172, the U.S. Centers for Disease Control and Prevention reported Thursday.
That's a rise from the 2,051 case total from a week ago.
Cases have now been reported in every state except Alaska, the agency noted.
The related death toll has also risen by three over the past week, to 42 fatalities, spread across 24 states and the District of Columbia. Deaths have involved patients ranging from the ages of 17 to 75, with a median age of 52.
The CDC has noted that more than 85% of cases involved products that contained THC, the psychoactive ingredient in marijuana.
And just last week, a federal report pointed to an oily chemical known as vitamin E acetate as the likely culprit behind these severe lung illnesses.
Young men are being especially affected, with 70% of patients being male and 79% under the age of 35.
Dr. Anne Schuchat, principal deputy director of the CDC, has stressed that nicotine-containing vaping products without THC cannot be ruled out as a potential cause of harm. Because of that, the CDC recommendation for everyone to stop vaping stands, she said.
What is clear is that the illnesses that are affecting vapers can be sudden and severe. Symptoms include cough, shortness of breath and chest pains. Some patients have had so much trouble breathing that they wind up on oxygen, and in extreme cases are placed on a mechanical ventilator.
In recent weeks, Juul - the top-selling brand of electronic cigarettes in the United States - has announced that it would no longer sell mint, fruit or dessert flavors of its products.
The company's moves came as it faces widespread criticism that its flavored nicotine products are hooking a generation of teenagers on nicotine and vaping.
The company also faces multiple investigations by U.S. Congress, the U.S. Food and Drug Administration and several state attorneys general. Juul is also being sued by adults and underage vapers who allege they became addicted to nicotine by using Juul's products, the wire service said.
The Trump administration has also proposed banning nearly all e-cigarette flavors.
Sources: U.S. Centers for Disease Control and Prevention, news release, Nov. 14, 2019; Oct. 3, 2019, media briefing with: Anne Schuchat, M.D., principal deputy director, U.S. Centers for Disease Control and Prevention; Associated Press.