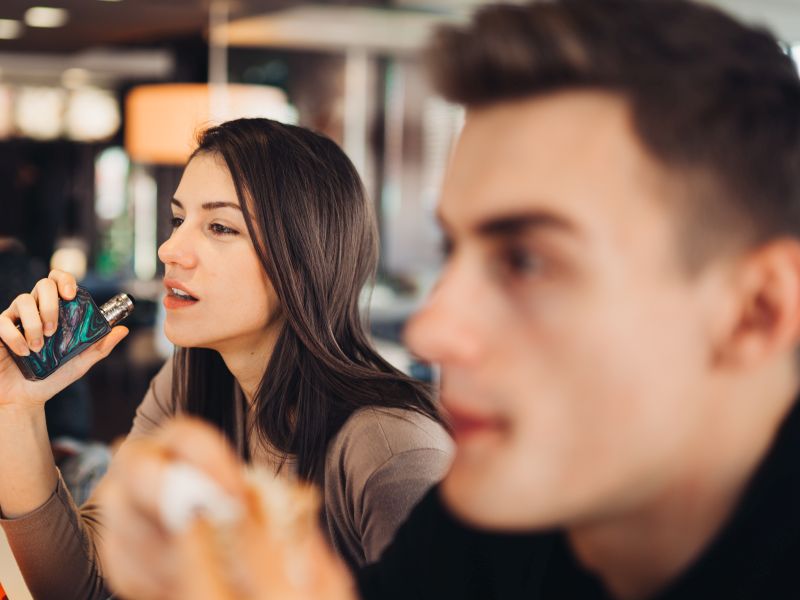 Products containing the marijuana chemical THC appear to be a main driver behind the hundreds of U.S. cases of serious lung illness related to vaping, health officials announced Friday.
Looking at new national data on 514 cases where patients provided information on vaping products used, "we found that 77% reported using THC-containing products, or using both THC-containing products and nicotine-containing products," said Dr. Anne Schuchat, principal deputy director of the U.S. Centers for Disease Control and Prevention. She spoke during a media briefing on Friday.
THC stands for tetrahydrocannabinol, the ingredient in marijuana that gives users a high.
"THC-containing products were the most prominent link across patients, with only 16% reporting using only nicotine-containing products," Schuchat noted.
And the bulk of patients remain young men: Two-thirds are male, and 62% are aged 18 to 34, the CDC said.
Based on the latest agency numbers released Thursday, the number of confirmed or suspected severe lung illnesses linked to vaping has now climbed to 805 cases across 46 states and the U.S. Virgin Islands.
There have also been 12 confirmed deaths in 10 states - California (2 cases), Florida, Georgia, Illinois, Indiana, Kansas (2 cases), Minnesota, Missouri, Mississippi and Oregon, officials added. That's nearly a doubling of fatalities compared to the seven deaths reported a week ago.
THC-containing products seem to figure prominently in many cases, but no one product was responsible for all cases, noted Dr. Jennifer Layden, co-author of a study focused on cases occurring in Illinois and Wisconsin. She's chief medical officer at the Illinois Department of Public Health.
"A large and diverse number of products and brands were reported by patients," Layden said during the Friday briefing. "Among all 86 patients in our study, 234 unique e-cigarette or vaping products across 87 different brands were reported."
In most cases, THC-containing products typically came in pre-filled, packaged cartridges that patients had gotten from "informal" sources, such as family, friends or illicit dealers.
"While no one brand was reported by all patients, pre-filled THC cartridges labeled under the brand name Dank Vapes was the most common, with 66% of all patients reporting this name," Layden noted.
However, both Schuchat and Layman stressed that nicotine-containing vaping products without THC cannot be ruled out as a potential cause of harm. Because of that, the CDC recommendation for everyone to stop vaping stands.
"The outbreak currently is pointing to a greater concern around THC-containing products," Schuchat said. "However, we do not know whether the only risky substance for lung injury is in the THC-containing products, and we didn't feel comfortable dropping the broader recommendation yet."
What is clear is that the illnesses that are affecting vapers can be sudden and severe. Symptoms include cough, shortness of breath and chest pains. Some patients have had so much trouble breathing that they wind up on oxygen, and in extreme cases are placed on a mechanical ventilator.
The fallout from the ongoing outbreak of illnesses has hit the vaping industry hard.
On Wednesday, vape device maker Juul Labs said it would stop all print, digital and television advertising, and CEO Kevin Burns stepped down.
Juul, by far the largest vaping products maker in the United States, also said it will not fight a proposed nationwide ban on flavored e-cigarettes put forward earlier this month by the Trump administration, the
Associated Press
reported.
K.C. Crosthwaite, an executive from Altria, will replace Burns. Tobacco giant Altria owns a 35% share of San Francisco-based Juul.
In a statement, Crosthwaite alluded to "unacceptable levels of youth usage and eroding public confidence in our industry," the
AP
said.
"We must strive to work with regulators, policymakers and other stakeholders, and earn the trust of the societies in which we operate," Crosthwaite added. "That includes inviting an open dialogue, listening to others and being responsive to their concerns."
The situation has also spurred the Trump administration to call for a ban on flavored e-cigarettes.
New York and Michigan have already put restrictions on the sale of vaping products and retail giant Walmart announced last week that it is pulling all e-cigarette products from its shelves.
And on Tuesday, Massachusetts stopped the sales of all vaping products for four months. Rhode Island is also planning to ban flavored e-cigarettes.
Giving the new health risks, Schuchat advised that former smokers who vape should ask their doctor about using a nicotine patch or gum instead and not contemplate a return to smoking.