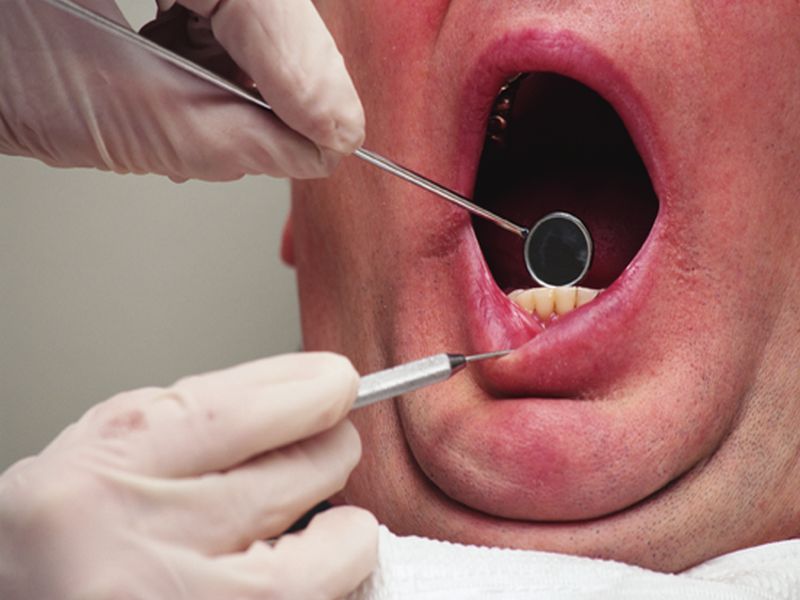 Losing teeth may be associated with higher risk for heart disease, a new study suggests.
Researchers studied nearly 317,000 Americans between 40 and 79 years of age. They found that 28% of those who had lost all their teeth to gum disease also had heart problems, compared with 7% of those who kept all their teeth.
The researchers found that people with some missing teeth were more likely to develop heart disease, even when accounting for factors such as age, weight, race, tobacco and alcohol use, and dental visits.
"Our results support that there is a relationship between dental health and cardiovascular health," said lead author Dr. Hamad Mohammed Qabha. He's chief medical and surgical intern at Imam Muhammad Ibn Saud Islamic University in Riyadh, Saudi Arabia.
The findings were scheduled to be presented Thursday at a meeting of the American College of Cardiology, in Dubai, United Arab Emirates. The study only revealed an association rather than a cause-and-effect link.
"If a person's teeth fall out, there may be other underlying health concerns," Qabha said in a meeting news release. "Clinicians should be recommending that people in this age group receive adequate oral health care to prevent the diseases that lead to tooth loss in the first place and as potentially another way of reducing risk of future cardiovascular disease."
Research presented at meetings is typically considered preliminary until published in a peer-reviewed journal.
SOource: American College of Cardiology, news release, Oct. 3, 2019.