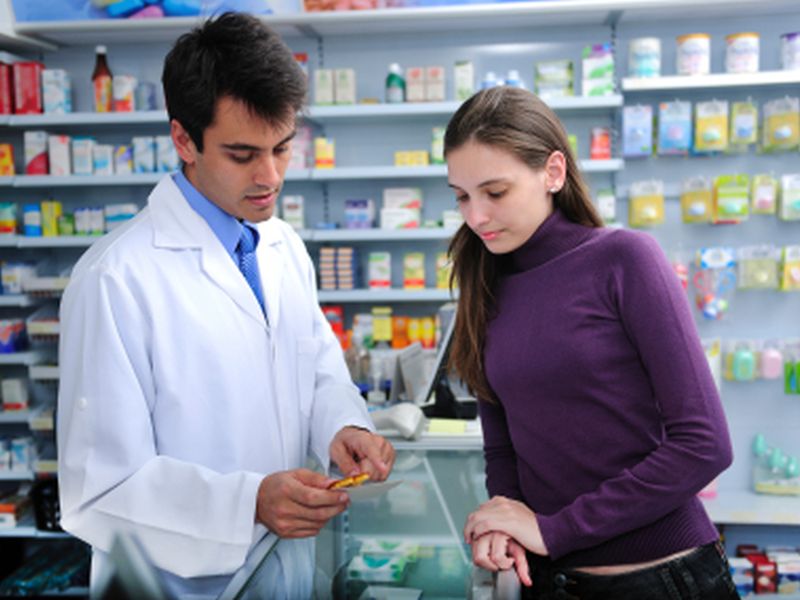 A leading group of U.S. doctors has broadened its guidelines on birth control, recommending that all forms of hormonal contraceptives, including vaginal rings and contraceptive patches, be sold over the counter.
In addition, the American College of Obstetricians and Gynecologists (ACOG) said DMPA (depot medroxyprogesterone acetate) injections should also be available over the counter, with no age restrictions.
Previously, ACOG had recommended over-the-counter access to birth control pills. This new statement expands that position.
"The need to consistently obtain a prescription, get a refill approval, or schedule an appointment can lead to inconsistent use of a preferred birth control method," said Dr. Michelle Isley, who co-authored the opinion.
"Making more methods available over the counter would lead to reliable, equitable access for more women," she said in an ACOG news release.
Also, the doctors' group said there is no medical reason to make age a barrier to over-the-counter contraception.
The group understands that regulations governing the sale of these contraceptives will have to be updated to achieve their goal.
"Over-the-counter hormonal birth control would be a step toward greater access to an essential component of women's health care and give adolescents and women more options to manage their reproductive health," said Dr. Rebecca Allen, an ACOG committee member.
The group stressed that a woman's health insurance should still cover contraceptives sold over the counter.
Any plan to make hormonal contraception available over the counter must deal with cost, the ACOG committee said.
The report was published online Sept. 25 in the journal
Obstetrics & Gynecology
.
While a 2012 ACOG statement recommended over-the-counter access for oral contraceptives, "this new statement goes even further to say that all hormonal birth control methods, including the patch, vaginal ring and contraceptive injection, should all be made available over the counter," Dr. Daniel Grossman told
NBC News
. He's vice chair of the Committee on Health Care for Underserved Women at ACOG.
However, these recommendations have not yet resulted in any change to the prescribing policies. Birth control pills, for example, are still not available without a prescription, despite the 2012 statement,
NBC
noted.