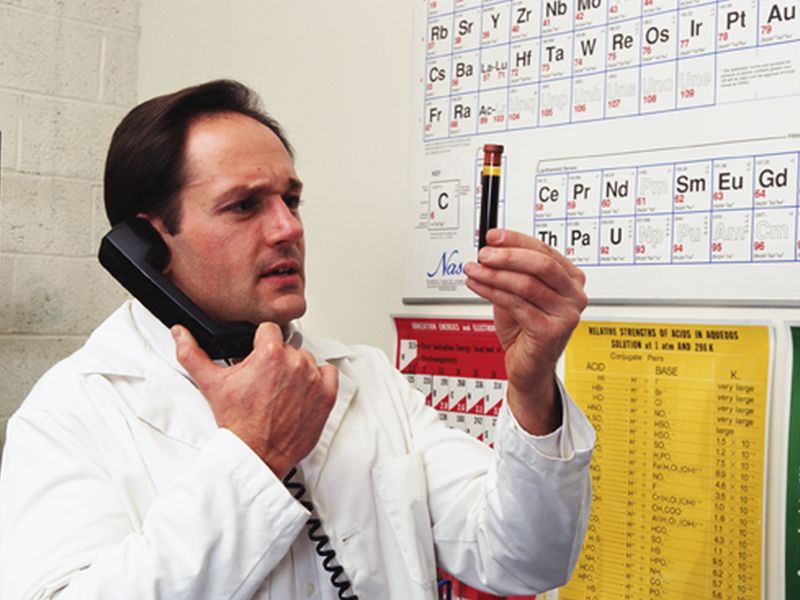 Latest Cancer News
If a close relative has had blood cancer, you're more likely to get it, a large new study reports.
The researchers analyzed data from 16 million people in Sweden, including more than 153,000 diagnosed with blood cancer and more than 391,000 of their first-degree relatives: parents, siblings or children.
Patients with a family link accounted for 4.1% of all blood cancer diagnoses. That's a higher rate than for cancers of the nervous system, kidney and pancreas. But it's lower than for breast, colon and prostate cancers, which range from 8% to 15%, according to the study.
The highest familial risk of blood cancer was for certain Hodgkin lymphomas, lymphoplasmacytic lymphoma and mantle cell lymphoma. Significantly high familial risks were also found for polycythemia vera, myelodysplasia and essential thrombocythemia.
The researchers said the study, published online Aug. 8 in the journal
Blood
, is the largest and most comprehensive population-based evaluation to date of blood cancers in first-degree relatives of affected individuals.
"This information improves our understanding of the causes of - and potential inherited predisposition to -- blood cancers and should inform the identification and characterization of genetic risk factors for blood cancer, as well as how we best clinically manage patients and their relatives," lead author Dr. Amit Sud said in a journal news release.
"The results should also encourage conversations among families, clinicians and patients about familial risk," Sud added. He's a research fellow in genetics and epidemiology at the Institute of Cancer Research, in London.
Efforts are underway to develop definitive blood cancer screening guidelines.
"We hope these robust data will be used to inform guidelines on genetic testing and screening. Certainly there are a number of individuals, such as those with a relative diagnosed at a young age and or with more than one affected first-degree relative, for whom counseling, genetic testing and surveillance may be appropriate," Sud said.