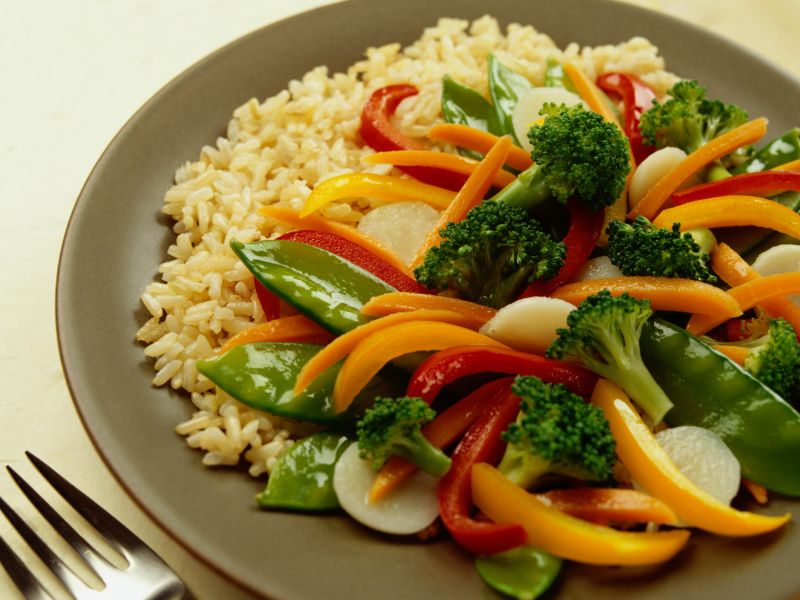 Offering more vegetarian choices in school cafeterias significantly cuts meat consumption without hurting overall sales, British researchers report.
In more than 94,000 college cafeteria choices studied, doubling vegetarian options (from 1 in 4 choices to 2 in 4) reduced purchases of meaty meals by 40-80%.
"Replacing some meat or fish with more vegetarian options might seem obvious, but as far as we know no one had tested it before," said lead author Emma Garnett, a conservationist at the University of Cambridge in England. "Solutions that seem obvious don't always work, but it would appear that this one does."
Shifting to a more plant-based diet is one of the most effective ways to reduce the environmental impact of food production, she said.
When more vegetarian choices were available, they were popular at every meal, and meat eaters who ate vegetarian dishes at lunch didn't go all-meat at dinner, the researchers found.
Vegetarian options have been an "afterthought" on menus for too long, Garnett said in a university news release.
"Flexitarianism is on the rise," she said, referring to the eating style emphasizing plant-based foods but also allowing for occasional meat and animal products. "Our results show that caterers serving more plant-based options are not just responding to but also reshaping customer demand."
Simple changes such as increasing the proportion of vegetarian options could be "usefully scaled up, helping to mitigate climate change and biodiversity loss," Garnett said.
The report was published Sept. 30 in the
Proceedings of the National Academy of Sciences
.
Source: University of Cambridge, news release, Sept. 30, 2019.