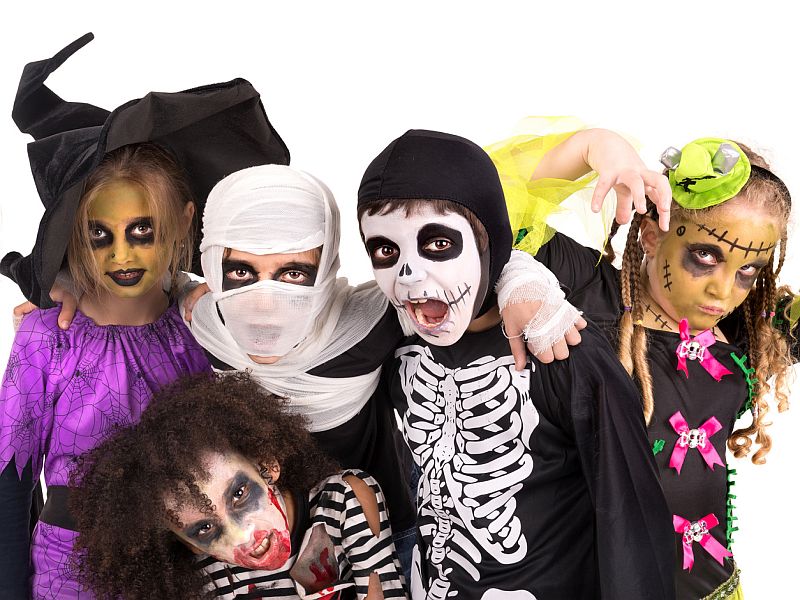 There's no trick to keeping kids safe this Halloween - it just takes some planning, the American Academy of Pediatrics says.
Costumes should be bright, reflective and short enough to prevent tripping, entanglement or contact with flame. It's a good idea to add reflective tape or striping to costumes and trick-or-treat bags for greater visibility.
Masks can limit or block eyesight, so consider non-toxic makeup and decorative hats as safer alternatives. Hats should fit properly so they don't slide over eyes. Test makeup ahead of time on a small patch of skin to make sure it doesn't cause any problems.
Review with children how to call 911 (or their local emergency number) if they have an emergency or get lost.
When trick-or-treating, a parent or responsible adult should always accompany young children and everyone should have flashlights with fresh batteries. Only go to homes with a porch light on and never enter a home or car for a treat.
If older children are going alone, work together to plan a route that's acceptable to you and agree on a specific time when they should return home.
Trick-or-treaters should stay in a group and communicate where they are going; carry a cellphone; stay on well-lit streets and only cross as a group in established crosswalks, never between parked cars or out of driveways.
If no sidewalk is available, walk at the far edge of the roadway facing traffic.
To make your home safe, remove from the porch and front yard anything a child could trip over such as garden hoses, toys, bikes and lawn decorations. Check outdoor lights and replace burned-out bulbs; sweep wet leaves or snow from sidewalks and steps, and make sure pets are restrained to prevent them from jumping on or biting trick-or-treaters or running away.
Source: American Academy of Pediatrics, news release, Oct. 11, 2019.