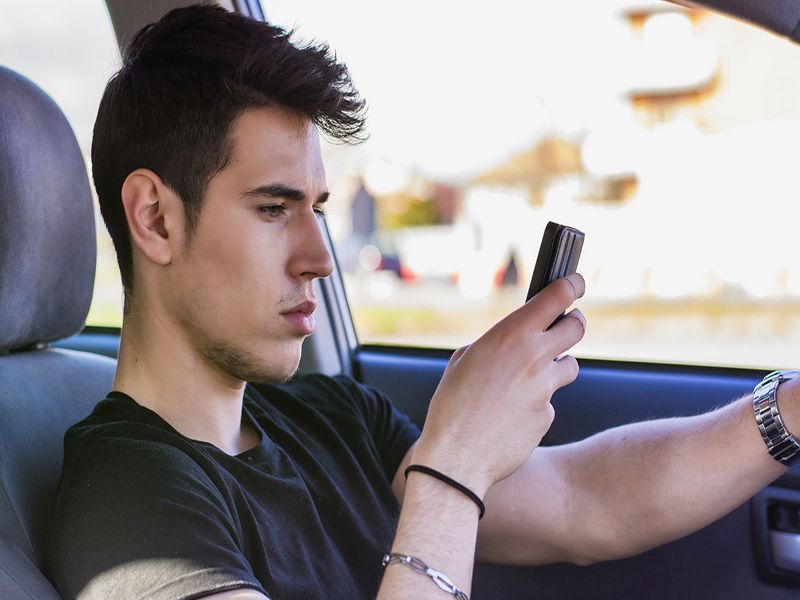 Teens enjoy the freedom of driving with friends, but parents worry about potential distractions.
More than half of U.S. parents in a new nationwide poll say their child has most likely been a passenger of a distracted teen driver.
The most worrisome distractions are loud music (46%), a cellphone (42%) or other teen passengers (39%), according to the new University of Michigan C.S. Mott Children's Hospital Poll.
Parents also worried about times when their teen rode with a young driver who was speeding (45%), tired (14%) or impaired by alcohol or drugs (5%), the poll found.
Despite these concerns, 1 in 3 parents said their kids rode with teen drivers at least once or twice a week.
"When teens start driving, there is rightfully a big focus on the safety of the drivers themselves," said poll co-director Dr. Gary Freed, a pediatrician at Mott. "But our poll suggests that parents should play an active role in not only preparing teens to be safe drivers -- but to be safety-minded passengers when riding with friends."
The poll included responses from a nationwide sample of nearly 900 parents with at least one 14- to 18-year-old child.
To limit risks, some parents said they would not let their child ride with a teen driver in bad weather or after midnight or if the driver had less than six months of behind-the-wheel experience.
Nearly half didn't want their teen riding in a car with more than two other teens, after dark or on highways.
Car crashes are the main cause of death and injury for teens, and most of those injured or killed are passengers, Freed said.
He said parents should talk with their children about being passengers. Steps kids can take to make riding safer include offering to hold the driver's phone, lowering the radio's volume, asking the driver to slow down, and even getting out of the car if they feel unsafe, Freed advised.
"Safe driving should be a shared responsibility for both teen drivers and passengers as the risks are high for each," he said in a University of Michigan news release.