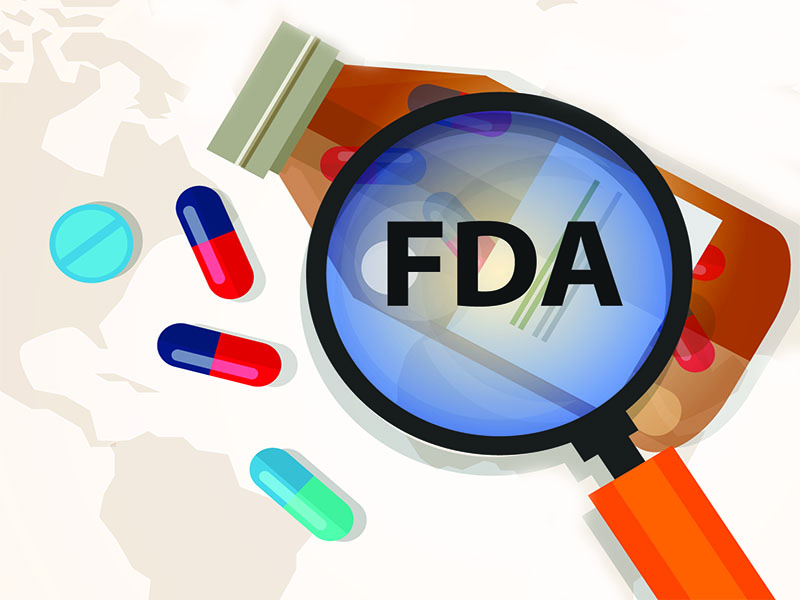 Inrebic (fedratinib) capsules have been approved to treat adults with intermediate-2 or high-risk primary or secondary myelofibrosis, making it the second drug approved to treat patients with this disease, the U.S. Food and Drug Administration announced today.
Approval of Inrebic for patients with intermediate-2 or high-risk primary or secondary (post-polycythemia vera or post-essential thrombocythemia) myelofibrosis was based on clinical trial data from 289 patients randomly assigned to 400 or 500 mg of oral Inrebic daily or placebo.
Thirty-six percent of patients (35 of 96) treated with the label-recommended dose of 400 mg of Inrebic had experienced at least a 35 percent reduction in spleen volume from baseline to week 24 as measured by magnetic resonance imaging or computed tomography scan.
Thirty-six patients treated with Inrebic had at least a 50 percent reduction in myelofibrosis-related symptoms, including night sweats, itching, abdominal discomfort, feeling full sooner than normal, rib pain on the left side, and bone or muscle pain.
The prescribing information for Inrebic includes a boxed warning about the risk for serious and fatal encephalopathy, including Wernicke's, and health care professionals are advised to assess patients' thiamine levels before and during treatment with Inrebic. Inrebic should be discontinued immediately if encephalopathy is suspected.
Commonly reported side effects of Inrebic include diarrhea, nausea, vomiting, fatigue, and muscle spasms. Patients are also at risk for anemia and thrombocytopenia when taking Inrebic and should be monitored for gastrointestinal and hepatic toxicity. Inrebic could also cause high amylase and lipase levels in the blood, which should be managed by dose reduction or stopping Inrebic.
Approval was granted to Impact Biomedicines, a wholly owned subsidiary of Celgene Corporation.
More Information.