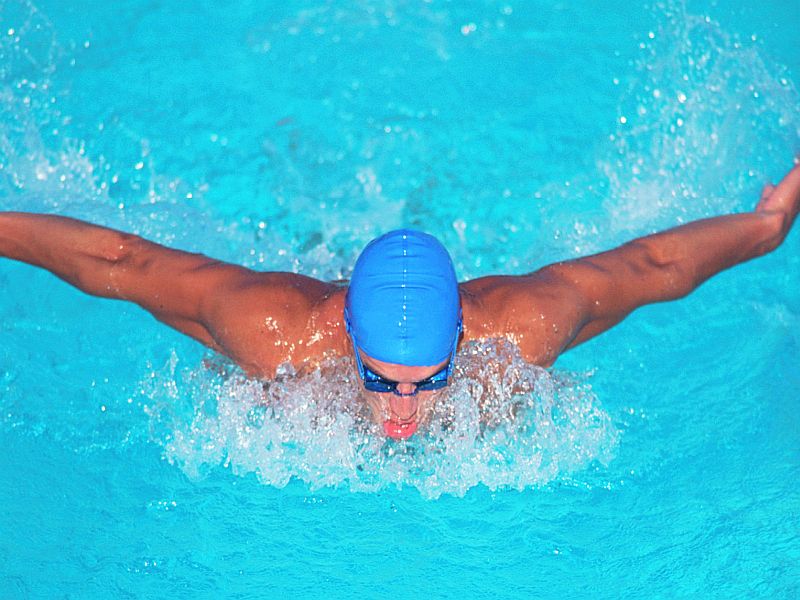 It's called swimmer's shoulder, and it's an overuse injury that three-quarters of teen swimmers suffer from, new research shows.
The study authors also found that many young swimmers with shoulder pain believe it's just part of being competitive and successful.
For the study, researchers surveyed 150 high school and youth club competitive swimmers, aged 13 to 18, and found that nearly 77% of them said they'd had shoulder pain within the last 12 months.
There was a clear connection between amount of swimming and risk of shoulder pain, the investigators found.
Median distances per practice ranged from 1,568 to 3,513 yards among those without shoulder pain, compared with between 2,001 and 6,322 yards among those with shoulder pain.
The study also found that 66% of the swimmers believe that "mild shoulder pain should be tolerated" if they want to become successful swimmers, and 61% said that "taking time off from swimming is not ideal."
Half of the swimmers said they know a competitor who used pain medication.
The researchers reported that swim clubs were more associated with shoulder pain than high school teams. One reason may be that club swimmers have longer workouts and swim farther during training than those on high school teams.
The findings were scheduled for presentation Saturday at the American Academy of Pediatrics (AAP) annual meeting, in New Orleans. Such research should be considered preliminary until published in a peer-reviewed journal.
"This research showed that pain was normalized for both high school and club swimmers," study author Eli Cahan, of Stanford University, said in an AAP news release.
"Additionally, we found that nearly half of the athletes in our study know peers who use medication to address swim-related injuries, so we worry about the exposure to medications, especially in the context of the opioid epidemic," Cahan said.
Source: American Academy of Pediatrics, news release, Oct. 25, 2019.