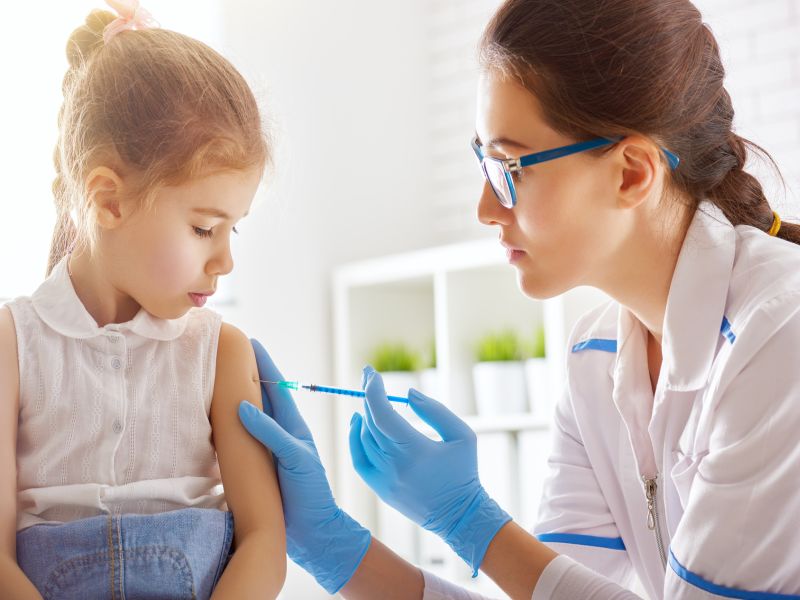 More than 8 in 10 U.S. adults say kids should be required to get vaccinated in order to attend school, but far fewer trust the safety of vaccines, a new poll finds.
The nationwide poll from the Harvard T.H. Chan School of Public Health sampled 1,550 adults (704 parents and 846 others) and found 84% support rules requiring schoolkids to be vaccinated against diseases such as measles, mumps and rubella. Thirteen percent oppose a requirement.
But only 54% think vaccines are "very safe" for most kids. Thirty-six percent say vaccines are "somewhat safe," and 8% say they're "not very" or "not at all" safe.
Respondents also have little trust in the information about vaccine safety coming from public health agencies. Thirty-seven percent say they have a "great deal" of trust in the agencies; 47% "somewhat trust" them, and 15% have "little" or "no trust."
"The public's limited trust in both childhood vaccines and public health agencies makes room for anti-vaccine sentiment in exemption policy debates," said Gillian SteelFisher, director of the Harvard Opinion Research Program.
Respondents between 18 and 34 years of age were less likely than those 65 and older to consider childhood vaccines "very safe" (48% vs. 61%) or to trust public health agencies for vaccine safety information (31% vs. 44%), according to the poll.
Fifteen percent of parents with children under age 18 say they have delayed or not had their kids vaccinated due to safety concerns.
"Public health agencies need to partner with trusted health professionals, including doctors, nurses, and pharmacists, in order to protect public policy support for vaccines and ultimately children," SteelFisher said in a university news release.
The poll was conducted July 30 through September with a random sampling of U.S. adults. The margin of error is plus or minus 3 percentage points.
Source: Harvard T.H. Chan School of Public Health, news release, Sept. 12, 2019.