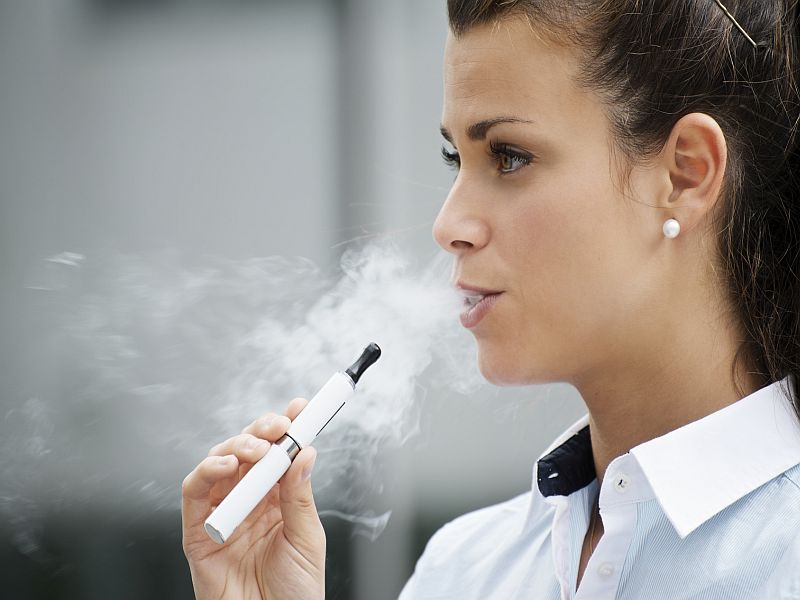 Lab tests have found a chemical derived from vitamin E in samples of vaping products that have sickened people in 25 states.
Investigators at the U.S. Food and Drug Administration discovered the chemical in samples of nearly all the marijuana products used by patients who developed a mysterious lung illness linked to vaping, the
Washington Post
reported Thursday.
The same chemical was also found in nearly all cannabis samples from New York patients who were sickened, a state health department spokeswoman told the
Post
. Federal and state officials shared this information during a conference call this week, officials on the call told the newspaper.
Vitamin E is found in vegetable oils, nuts and seeds and leafy green veggies. An oil derived from it - vitamin E acetate -- is available as a dietary supplement and skin treatment. Experts told the
Post
it can be dangerous when inhaled, leading to the cough, shortness of breath and chest pain those sickened after vaping have reported.
The FDA also told state officials Wednesday that its testing found nothing unusual in nicotine products collected from sick patients, the
Post
reported.
The developments dovetail with reports of new cases of vaping-related lung problems every week. Two people -- one in Illinois and another in Oregon - have died.
The Oregon death followed use of an e-cigarette containing marijuana oil, health officials said Wednesday. It had been purchased from a legal dispensary.
Authorities have said they suspect contaminants or counterfeit substances are a likely cause of the illnesses.