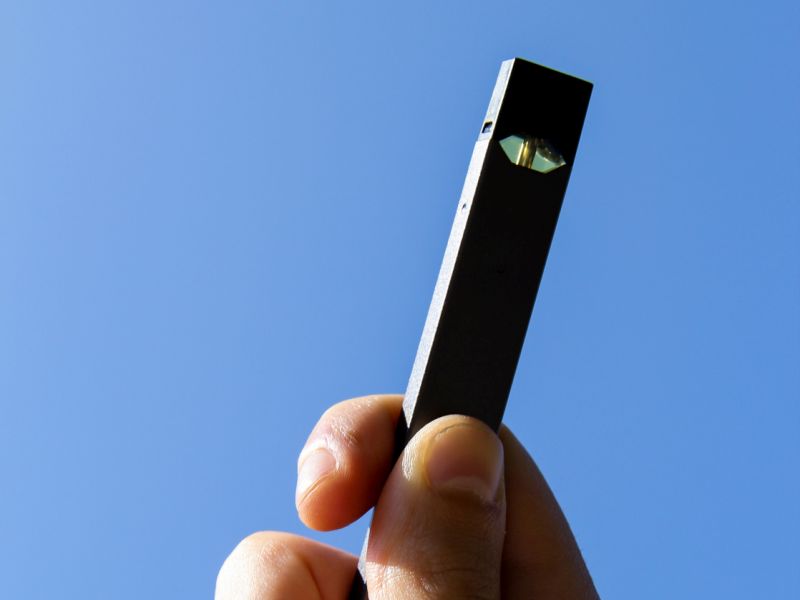 New research suggests that the e-cigarette industry's marketing efforts have latched onto a new age group.
Flavored e-cigarettes have now grown wildly popular among young adults aged 18 to 24 who don't smoke tobacco, the study found.
Vaping rates in this age group jumped 46% among young adults from 2017 to 2018, researchers said.
They claim that the e-cigarette industry has turned to young adults in lieu of teens. Targeting teens, plus an alarming number of vaping-related lung injury illnesses and deaths (530 illnesses and seven deaths) in recent months, have prompted U.S. health officials to call for a federal ban on flavored e-cigarettes.
"We know that sales of 'pod-mod' style e-cigarette products, such as Juul, with high nicotine concentrations and fruit and minty flavors, are climbing," said researcher Adam Leventhal, director of the University of Southern California Institute for Addiction Science. "Young adults overwhelmingly prefer e-cigarette flavors not present in regular cigarettes."
For the study, published online Sept. 16 in the
Journal of the American Medical Association
, researchers collected data on more than 115,500 people, including young adults, who took part in the 2014 to 2018 National Health Interview Surveys.
E-cigarette use among young adults increased from 5% in 2017 to 8% in 2018. That's about 700,000 new young adult users in the United States, the researchers found. The increase was among both men and women at every income level and in most racial groups. It also included nonsmokers and smokers.
"Our results are concerning, given that the recent reports of vaping-related lung injuries and deaths have primarily been seen in adolescents and young adults," Leventhal said in a university news release.
Vaping increased in young adults who had never smoked, he said. Vaping also went up among former smokers.
Meanwhile, other research published this week shows that teen vaping rates continue their upward climb.
Among U.S. high school seniors, about 25% vaped this year, a jump from 21% last year.
For that report, published online Sept. 18 in the
New England Journal of Medicine
, University of Michigan researchers surveyed more than 42,000 kids in grades 8, 10 and 12.
The researchers also found that fewer high school seniors were smoking regular cigarettes, a drop from 8% to 6%.
Similar trends were reported in a government survey last week.
Source: University of Southern California, press release, Sept. 16, 2019.