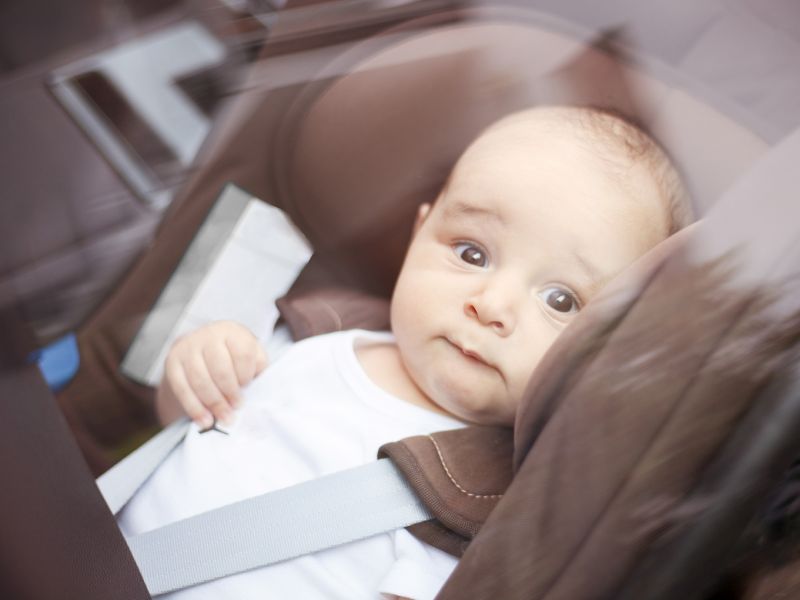 Hot car deaths set a U.S. record last year, with 53 children dead because they were left behind or got trapped inside an overheated vehicle, according to the National Safety Council.
So far this year the tally is 35.
Children are especially at risk because their body temperature can rise three to five times faster than that of an adult, according to the safety council and the National Highway Traffic Safety Administration.
And closed vehicles can heat up 19 degrees in just 10 minutes.
The safety council and traffic safety administration are reminding Americans how to prevent such deaths:
Keep vehicles locked at all times when parked to prevent children from getting in and becoming trapped. Teach your kids that cars and trucks are not play spaces, the safety experts say in a news release.
Never leave a child in a vehicle, even for a minute. Rolling down windows does little to keep a car or truck cool, and children have died from heatstroke even in cars parked in shaded areas.
Place a purse, briefcase or even a left shoe on the backseat as a reminder to look behind you for a child before locking the car.
If you see a child alone in a vehicle, call 911 and get help immediately.
On average, 38 children under age 15 die each year in the United States from being in a hot car. Since 1998, only three states -- Alaska, New Hampshire and Vermont - have been spared. Deaths have occurred every month of the year, including winter months.